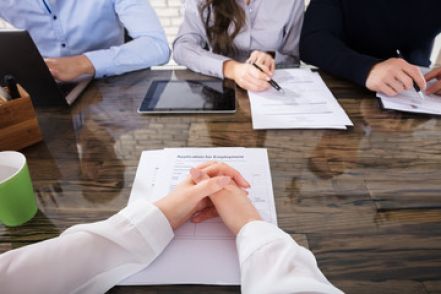 Whether you run an established business that is trying to reach new heights, or a start-up trying to establish itself, you need top talent to add value to your business. Hiring quality talent for your organization is a time-consuming and expensive process; sorting through the resumes, conducting interviews, etc. and with many companies chasing few qualified candidates the search for the right candidate becomes even more difficult.
Lack of qualified and experienced candidates who can make an immediate impact is just one of the many problems that businesses face when recruiting. Hiring the wrong candidate may have devastating consequences on the business. Businesses are compelled to spend precious time and valuable money in the absence of perfect candidate; companies may have to hire near perfect candidates and invest in training them, which proves to be expensive; as businesses spend time, loss of productivity, and money in hiring trainers to train the new hires.
Recruitment agencies offer great help to businesses of any size in finding the top talent. As human resource professionals helping companies with the best talents for many years, they have developed strong professional networks that help them find the right talent for your business. The wide spread industry connections help them match the perfect candidate for the position you looking to fill. The recruiters invest heavily in building and vetting huge database of highly qualified candidates so they can readily offer these candidates to your business.
If you plan to work with a recruitment company to help you with all your staffing needs, you need to know a few things about these agencies. Here are the top five important aspects you need to consider before you start looking for the perfect staffing agency.
Expertise: One of the primary reasons to collaborate with recruitment agencies is your lack of knowledge in recruiting talent outside of your expertise. As a business, you may need qualified and experienced workforce from a variety of disciplines and you may not have knowledge to conduct interviews etc., about some disciplines. For instance, you may run a manufacturing unit, but you need creative talents such as web designers, graphic designers, etc., and you may have no idea about recruiting staff for such divisions. Recruitment agencies specialize in finding and providing special talents, before signing up a recruiter to help find the candidates, make sure they have enough expertise in the same industry that you are looking to hire.
Screening Process: You need top quality talent to add value to your business.  A bad hire will result in wastage of time and money for businesses. A survey revealed that more than 60% of the companies make wrong hiring decisions, which costs them months to train the candidate or recruit a new one, all results in loss of productivity, business opportunities, etc.  It is important that the recruitment agency you chose to work with follow a strict screening and vetting process so the candidates can help your business positively.
Access to Talent: You rely on recruiters Los Angeles to provide quality talent on short notice and on flexible terms.  You may need staff temporarily, on-contract, or for long-term agencies should have access to talents who are flexible with your terms and are willing to work accordingly. In addition, wide access to talent pool helps recruiters provide talent on short notice to businesses. Check previous records to verify the access to talent pool and the industry network of recruiters before signing up with them.
Client service: Recruiters need to understand your requirements and offer the right match for your business. Apart from understanding your job description, they should understand your business dynamics, organizational culture, etc., so they offer the right resource. Check references and read testimonials if any, to understand if the recruiters offer personalized staffing services.
Cost: One of the major reasons to collaborate with recruiters is to lower the cost of hiring. However, lower cost should not mean compromise in quality. Recruitment agencies help you with important tasks such as screening, short listing candidates, conducting interviews, etc., in addition to administrative tasks such as background, checks, payroll, and health benefits.  The recruiter you select should provide quality-staffing solutions at competitive prices offering both savings in time and top talent to your business.
Choosing to work with the right recruitment agencies help businesses relieve a lot of stress and pressure by offering them readily trained workforce at competitive prices.