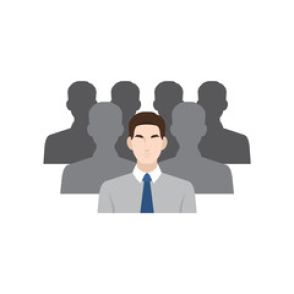 With several companies chasing qualified talent, recruitment has become highly competitive and complex. Hiring staff for modern day businesses requires dedicated human resource team with access to a database of qualified and experienced candidates. In-house recruitment teams, being part time recruiters, find it difficult to hire the right talent, especially on a short notice. Running short on staff results in a loss of new business opportunities and loss of credibility with existing clients all of which can hurt your business seriously.
Businesses need to invest time and money in posting job advertisements, sifting through the applications, conducting interviews, negotiating compensation, induction, training, etc. and such tasks are administrative in nature and also require expertise and experience of specialized human resources professionals.
Businesses can save time, money, and achieve efficiency by delegating their staffing requirements to specialized human resource experts such as permanent staffing agencies. According to American staffing association, staffing agencies fuel businesses of all size by offering highly skilled and talented work force every year. In the United States alone, these agencies help run businesses smoothly by providing 14 million-workforce every year.
Why Work with Permanent Staffing Agencies:
Knowledge of the Market: Full-time staffing agencies, recruit, scout for candidates actively throughout the year and due to that they have a better understanding of the market, the trends in recruitment, emerging technologies, skills required, candidates' expertise, interview techniques, expectations of the businesses and of the candidates etc. Collaborating with these agencies will give you a head start in the recruitment process and saves you time and money.
Easy Access to talent: Permanent staffing agencies invests time and money in building a database of qualified and experienced candidates. These agencies keep an eye for the best talent all-round the year, and can find both active job seekers and passive job aspirants who could be convinced to change with some convincing by offering them higher designation, better job responsibilities, etc. In addition, their wider connections to consultants, industry influencers, etc., help them find the right candidates relatively easily.
Flexible Hiring: Businesses often experience fluctuations in demand, accordingly during the time of high demand they need more staff than during the slack season. Working with a staffing agency will help you adjust your staff headcount according to your business requirements.
Hire the Best: Staffing agencies invest in finding the top talent in any field. Their years of experience and knowledge of the recruitment trends and the industries they deal with help them understand the requirements and accordingly find the right candidates. You do not have to worry about the quality of the workforce they offer you, even in the worst-case scenario, if you are not satisfied with the performance of a certain candidate staffing agencies will replace that candidate with another suitable resource.
Administrative Tasks: When you collaborate with Chicago staffing agencies, they take care of all the administrative issues such as leaves and payroll etc. With your hiring partner handling all the administrative tasks, you can concentrate more on the productive aspects of the business.
The creative staffing agencies offer you trained and experienced talent who can hit the ground running to help your business grow. You get to try before you buy the resource and pick the best candidate who integrates into your organization culture and delivers the results in line with the company's business goals. However, the growing number of recruitment companies makes it quite difficult to pick the right agency. Collaborating with the right agency that understands your business, industry and cares to know your organizational culture can match the right talent to the open positions at your organization. Here are some tips on selecting the right staffing agency and maintaining a professional association with your recruitment firm so you get the best talent for your business.
Be Clear About Your Requirements: You need to understand your requirements clearly, so you can select the right recruitment partner who specializes in recruiting candidates for your type of business and can match the right candidate for your business.
Regular Communication: Once you have selected the perfect recruitment partner you need to make sure that there is regular communication between the organization and the recruitment company, so they provide you with the best talent.
Fee: The purpose of hiring a staffing agency is to cut down on the direct and indirect cost, hence you need to select an agency that charges a competitive fee for their services.