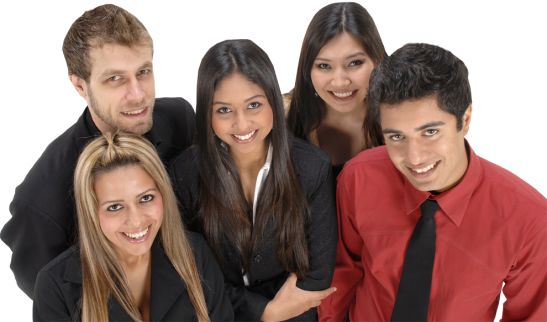 You may run a manufacturing unit or a service oriented business recruitment may not be your specialty, you may hire occasionally as and when a position falls vacant. You may not continuously build a database of talent pool, or keep up with the latest trends in recruitment. Yet, hiring the perfect candidate is crucial as they add value to your business with their years of experience, subject matter expertise, new thoughts and ideas. However, because of lack of knowledge of the current recruitment trends and access to talent pool most businesses end up with wrong hire or with an inexperienced candidate.
Hiring a wrong resource may prove costly, as you may have to start the recruitment process all over or train the hired inexperienced candidate. A survey reveals that, training a candidate requires almost 27 weeks, about 6 months loss of production and dedicating a full time employee to train the new hire adding to the loss makes it even dearer for the business. When you hire a staffing agency, you will have to pay them a fee, but it is worth paying the fees to get the right candidate than hiring the wrong candidate and investing time and money at the expense of production.
How Recruitment Agencies Helps Businesses:
The organization may need employees within a short notice when an existing employee goes on leave for emergencies or medical reasons, if the position is not filled immediately, it may hit production of the business, resulting in loss of money and credibility. When you outsource staffing to a recruitment agency, you need not worry about filing such positions, as these agencies can easily match the right candidate to the vacant position from their vast talent pool.
Businesses need employees on flexible terms in accordance with its business requirements, as they may experience heavy demand during certain time of the year, season etc., and experience slump during the rest of the year. Your business may not maintain the same levels of employment throughout the year, as you may have to pay salaries and other benefits even when you do not have many ongoing projects. On the other hand, if you do not have enough staff during the high demand season, you may lose business opportunities. Chicago staffing agencies will help businesses scale up or scale down employees as per the business requirements. They invest heavily in building huge database of top talent who look for such flexible opportunities, part-time, temporary jobs, etc.
Recruiting is a complex, time-consuming process requiring weeks of effort. According to an estimate, it costs about a third of an employee's salary for hiring an employee, as you may have to spend time posting job-ad, and dedicating your productive staff to sort resumes, conduct interviews, etc.  Alternatively, working with hiring agencies you can have access to wide talent pool of pre-screened top talent, which saves time and money for your business.
Once you have identified the right talent, you need to verify their credentials such as educational qualifications, skills, experience, their criminal record, etc.  Such background checks are legal in nature and costs businesses time and money. However, staffing agencies build a vast pool of vetted talent. Hiring staffing agencies will not only help you save time on conducting such checks, but you can also save money required for such verification.
Apart from handling recruitment related tasks such as screening, background checks, etc., staffing agencies also help you with administrative responsibilities such as payroll processing, health benefits, leave policy, vacation policy, etc., thus saving your precious time and money.
Staffing agencies invest heavily in building talent pools and make sure that the employee is happy and satisfied with the pay and other benefits offered. A happy and satisfied employee ensures continuity in production.
Staffing agencies for many years now have been helping business save time and money by offering them high quality pre-screened work force at short notices on flexible terms. They help reduce hiring costs, eliminate training costs, reduced overheads, and helps retain employees building long-term working relationships.