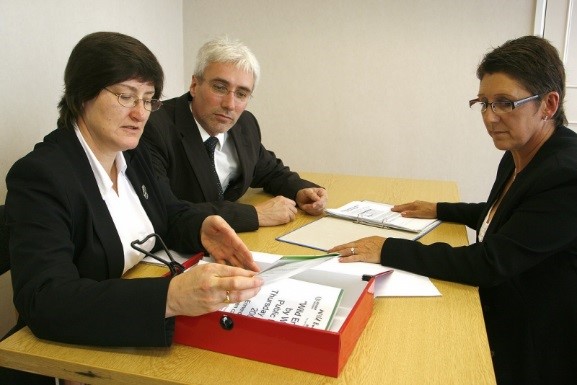 What does an Executive Recruiter Do?
An executive recruiter is tasked with the job of hunting down valuable executive level assets. These are people with high-level experience in a variety of industries, from finance to construction. It's the recruiter's job to get these people to sign on with an executive recruiting agency, who can offer them the opportunity to land a fantastic job, without having to look for one.
What do they look for?
Executive recruiters look for all the things you might expect, such as education, work experience and qualifications, but that's not all. They look at people's extracurricular life as well. What their interests are, where they volunteer and how many companies they have worked at (and for how long). By doing this they can provide those looking to hire executives with a vast array of candidates. Each company has its own set of values, and a certain attitude about it. It is important to have people of all walks of life available to fill these executive positions – not just a handful of 'Type A' personalities. Everyone knows that executive level business is not a one-size fits all environment.
How does this help your business?
As a company who invests in an executive recruiting firm, you want to know that you have access to a broad range of individuals. Hiring for an executive level position is a great opportunity to diversify your company, either by injecting some youth into it, choosing someone with an atypical work experience, or perhaps by filling the position with someone known for thinking outside of the box. You need a leader that can also follow instructions. Someone who can work with a team but be loved by the team too.
The Executive Recruiter does the leg work
Hiring is a big pain – for everyone! But executive recruiters specialize in this – in fact, its their whole life. As a business owner, or a CEO, you don't have time to be sifting through resumes, or to have your secretary spend days on end doing so either. You also don't have the luxury of leaving an executive position unfilled for lengthy periods of time. Executive recruiters worry about this so you don't have to. They hunt down the appropriate candidates, if they don't have anyone suitable already recruited, and then they compile a list of appropriate candidates for you to review immediately.
Immediate results
Soon after you request an executive position to be filled, you will be set up to interview a group of highly qualified individuals, all of which have been selected for your company by an executive recruiter based on a series of variables. This is to ensure they will be a great fit, not just in their experience or success rates, but as a person.
Don't waste your time posting jobs and reading resumes. There is no time for that when it comes to big business and the important positions that must be filled. Invest in an executive recruiting firm and see how an experiences executive recruiter can change the way you find new employees.