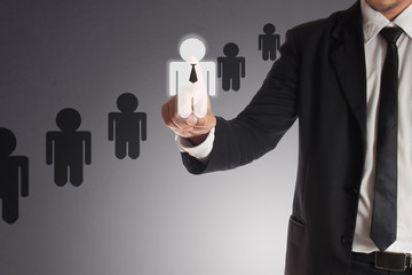 The ever-changing job market and talent shortages have made recruitment difficult for companies. Today, a large number of companies partner with recruiting agencies when searching for candidates for permanent positions.
If you are planning to work with permanent staffing agencies in your next recruitment drive, it will help if you know how they work to get the best out of your work relationship.
Staffing Agencies Specialize in Industry
Not all staffing agencies are generalist recruiters. Several professional recruiters specialize in recruiting for specific industries like design, development, marketing healthcare, pharmaceuticals, chemical, electronics and telecommunications and many others.
One of the advantages of working with specialist recruiters is they have a deep knowledge about the industry they recruit in and also know the skill sets required for different job positions in the industry. Their talent pools are more likely to have thousands of candidates with qualifications you are looking for. This means you do not have to spend weeks or months looking for right candidates.
Staffing Agencies Can Connect You with Passive Candidates
Passive candidates are like hidden gems working in other companies. Unlike active candidates, they are not actively searching for a job. They are less likely to know about a job opportunity in your company as they do not visit online job boards. It is very hard for internal recruiters to know passive candidates as they are not connected with such candidates.  On the other hand, permanent staffing agencies have active and passive candidates in their talent pools. Recruiting agencies stay in contact with candidates even after they are placed in a company. These candidates maintain a good relationship with professional recruiters and rely on them for information about new job opportunities that are good for their career growth.
If your hiring manager insists, permanent staffing agencies can connect you with passive candidates and play an important role in convincing them to consider your job offer.
Staffing Agencies Conduct Background and Reference Checks
Recruitment process involves several activities like advertising job positions, screening resumes, shortlisting candidates, scheduling interviews, reference checks, and background checks. All these activities are resource intensive and time-consuming as well. If you have limited HR staff, you will extra staff to handle these tasks in order to complete the recruitment procedures on time.
With permanent staffing agencies on your side, they will manage most of the recruitment tasks mentioned above including reference and background tasks. Your organization is also not required to hire temporary staff to manage the workload.
Staffing Agencies Offer Guarantee Periods
Leading professional recruiters provide guarantee periods for every candidate that joins your organization. In case the candidate is not found suitable for the job or leaves before the negotiated period, the agency would provide a replacement candidate free of charge.
Some recruitment agencies also provide a full money back guarantee to their clients. For example, if the candidate leaves your organization within the negotiated period the agency will refund the entire fee amount back to your organization.
What Happens When You Partner with Permanent Staffing Agencies
When you partner with a permanent staffing agency for your next recruitment drive, their hiring manager will meet you or your HR department head to discuss details about the different job positions and the relevant skills desired in the potential candidates.
The agency will give you insights on the job market and provide you important information like salary expectations of top talent, skill gaps, and availability of the candidates for different job profiles. If needed the agency would advise you to make changes in skills requirements that will help attract right candidates.
After the initial round of discussions, the agency would advertise job postings on different communication channels. They will scan the resumes, short-list candidates, conduct initial interviews, conducts skills tests, background and reference checks and send potential candidates for the final round of interviews to your HR department. The recruitment agency would also help your company in onboarding selected candidates.
Now that you know how the permanent staffing agencies work, you can go ahead and contact professional recruiters and seek their help in finding the best talent for your company.
Have you worked with a professional recruiter before?